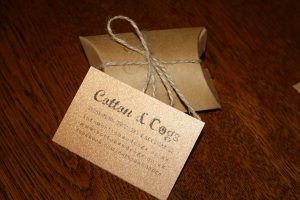 Sorry it has been so quiet here recently – I've been very busy behind the scenes! My custom wedding order has been collected – only a couple of weeks until I can share the pictures! It was really amazing to work on something so special, the groom supplied the brief and had lots of ideas. It was possibly the most nerve wracking day I have had since starting this business when he brought the bride to my house to see / collect it! But they went away very happy and I am so thrilled to have made something unique for them.
Another custom order will be hitting the post today – waistcoat buttons this time! if you fancy some for your waistcoat / coat / shirt just drop me a message with the diameter & qty required and I will give you a quote / timeframe.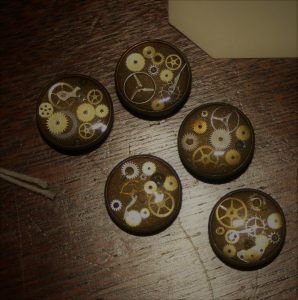 I have also started using special paints behind the watch parts so you can have a coloured background. Remember everything I make uses genuine watch parts carefully arranged by me, no two items will ever be identical.